Nationwide:
Installation and Maintenance Solutions
Heating and

Hot Water
Home + Business
Heatcom Ltd: Installation and maintenance solutions for gas, heating and boilers.
You'll find us working in homes and businesses nationwide.
We provide traditional gas, heating and boiler services, but with a modern edge.
Using the latest digital tech to help you stay safe and warm.
For ultimate confidence, Heatcom Ltd are backed by a large team of industry professionals. For more information on how Heatcom can maintain the critical systems in your home and business, contact our customer service team today – we're nationwide 24/7
Heatcom Ltd is committed to excellence. We pride ourselves on our ability to problem solve. We provide valued engineering options, helping you achieve your desired results within a prudent budget. Whether you're a commercial or domestic customer, we can provide you with bespoke solutions for your project.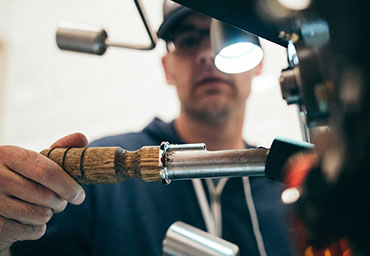 TESTIMONIALS
What Our Clients Say
WHY WORK WITH US
Heatcom Ltd:
Building service engineers committed to excellence
30 Years In The Industry
Established in 1991, Heatcom has been providing clients with consistently high standards of service for a range of mechanical services for over 30 years.
Commercial Finance Available
We have helpful, experienced staff on hand to chat to you about your finance options. We help you to manage the initial financial impact of essential works.
British Gas Commercial Approved
All heating, ventilating, plumbing installations are carried out in compliance with the latest regulations governing health and safety in the workplace.
Bespoke Solutions
Throughout the project we listen and work closely with you. We provide advice and guidance to achieve on all projects.
Get a remote survey and fixed price quotation!
Get in contact with us for a quote